Isaac Kinde '05 recognized at 2014 Alumni Awards Ceremony
December 19, 2014 11:03 AM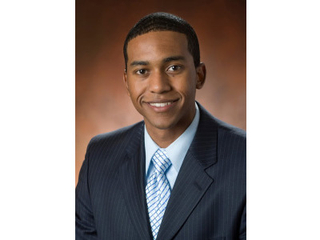 Rising Star
Isaac Kinde '05, Biological Sciences
M.D./Ph.D. Candidate, The Johns Hopkins University School of Medicine

Isaac Kinde is a medical scientist with an interest in academic and commercial molecular diagnostic tests. He is currently pursuing both his M.D. and Ph.D. degrees in a combined program at Johns Hopkins University School of Medicine. His doctoral research produced novel cancer diagnostics based on improvements in DNA sequencing technology. Notable resultant applications include a prototype screening test for ovarian and endometrial cancer from Pap smears, a noninvasive method of monitoring bladder cancers from urine, and a revelation in the development of treatment resistance from analyzing the blood of patients with colon cancer. Descriptions of his inventions and their applications appear in prominent scientific journals – such as Science Translational Medicine, PNAS, and Nature – and are the subject of several patent applications. His work has attracted considerable attention from the industry, spurring partnerships to facilitate its commercialization. He has been recognized nationally as one of Forbes Magazine's "30 under 30" in Science and Healthcare and as a "Game Changer" by Men's Fitness.