Dr. Hayden elected to newest class of OSA Member Fellows
for contributions to the advancement of optics and photonics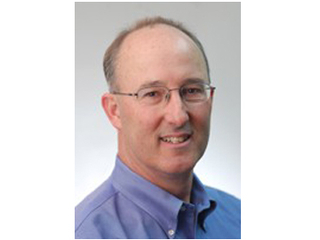 Professor Hayden elected to the newest class of OSA Fellow Members
Dr. L. Michael Hayden, UMBC Professor of Physics and Department Chair, was honored as a 2015 Fellow Member of The Optical Society (OSA), the leading professional society for researchers, industry leaders, and students focused on the science of light and founded in 1916. Dr. Hayden was one of 76 individuals recognized by OSA for their significant contributions to the advancement of optics and photonics. Dr. Hayden's professional interests involve the study of new materials, including nonlinear optical and electro-optic polymers, and their use in terahertz applications.
According to the recent OSA news release, "OSA Fellows are selected based on their overall impact on optics, as gauged through factors such as specific scientific, engineering, and technological contributions, a record of significant publications or patents related to optics, technical leadership in the field, and service to OSA and the global optics community...Drawing from nominations from current fellows, the OSA Fellow Members Committee recommends candidates to the OSA Board of Directors. This process is highly competitive, as no more than 10 percent of the OSA Membership may be Fellows."
"This year's class of OSA Fellows has offered prodigious service to OSA and the global optics community," said OSA President Philip Bucksbaum. "The Optical Society is honored to offer recognition for their outstanding contributions and leadership in the optics and photonics profession."
Reference: http://www.osa.org/en-us/awards_and_grants/fellow_members/recent_fellows/2015_fellows/, downloaded 3/2/15.